3 Smart Tips To Protect Your Home From Pests This Winter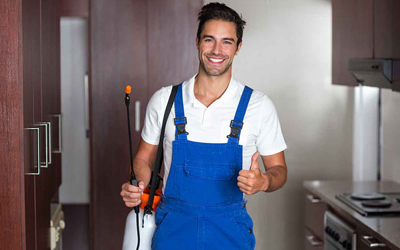 Often people assume that pests cannot invade their home in winter, but it is not the truth. While you are playing with snow outside, the pesky pests will be taking advantage of a warmer environment inside your home. Winter is a season when we all look for the warm and dry places to stay. In the same way, your home's cozy environment invites the pests to live there.
Whichever season it is, the pests are always harmful to you or your belongings. Several distressed homeowners look for the practical solution when they find unwanted guests in their home. While you want to remove pests, you should also use preventive tips to avoid the occurrence of pests.
Prepare Your Home
Here are some tips to prepare your home for winter to prevent pests.
Pre-Treat Your Home
Ideally, pre-treat your home should be done before the cold weather comes. Treat all the areas of your home where the pests are expected to access indoor, including attics, cracks and gaps in walls, broken gutters, eaves, etc. Make sure to repair them before winter hits.
Visual Inspection
Don't forget about the dryer, vents and other external vents that allow the pests to create nests. These items deliver heat which makes the pests to come through them, so make sure to cover them adequately.
Garden Care
Shrubs, trees and bushes can spread in a wide area which makes your yard and home becoming a host to pests. Trim the bushes and long branches of trees that are moving towards your house.
When you detect pests in your house, don't use the chemical-based pest control products as it can be dangerous for you or your family. You can call professional pest exterminators at Halton Pest to remove the pests safely. We are committed to providing environmentally safe-solution to our clients.