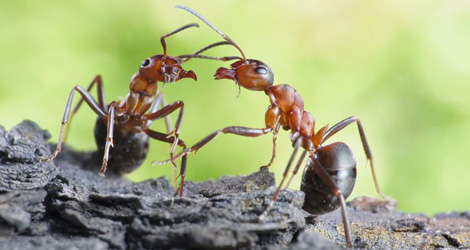 Ants are social creatures and they love the same food we do. They come into our homes and workplaces to find things they can eat, particularly things that are sweet or sticky.
The most common species are the garden and black ant, but you can also find infestations of flying ants and even tropical pharaoh ants in the Halton Region.
It's important to determine the exact species before trying to eradicate them, as they have different colony systems. In some cases, if a colony is scattered they can rebuild it very quickly, potentially giving you a larger problem than you had originally.
What Is Included
Ants in your home can nest and multiply quickly. The best approach is to exterminate them quickly. We deploy fast, safe, and effective ant control solutions – call us today!
We're fully certified and trained, which means we'll use the right stuff for the job, and apply it safely with minimal or no "down time" for your business or home.